Visit Our Licensed Chiropractor And Massage Therapists in Everett Washington
Reduce Stress, Alleviate Pain and Recover from Injury!
Our chiropractor and massage therapists in Everett Washington provides individualized care for your personal injuries. If you are seeking personal injury treatment in Everett and are looking for a natural approach to pain relief, Galiny Accident Recovery Center with Progressive Chiropractic offers a variety of services to help you heal. Chiropractic care with Dr. Ronnie Sika uses your body's strengths to recover from personal injuries such as:
Auto accident injuries including whiplash, back pain, neck pain, headaches, concussions and joint pain
Slip and falls that affect your back, hips, knees, shoulders and elbows
Sports injuries such as muscle strains, concussions, joint pain, back pain, runner's knee and tennis elbow
Work-related injuries such as overuse concerns, impact injuries and heavy-lifting back pain
Assault or violence-based pain
Personal Injury Relief at our Chiropractic Clinic in Everett
Our chiropractor and massage therapists in Everett Washington provides personalized care for your injuries. Our Everett personal injury treatment includes chiropractic adjustments to position your spine and joints. This eliminates pain from bones that are out of place and pressing on nerves. Also, an aligned spine and joints allows for increased circulation to your injury to bring healing nutrients and remove inflammation. At our chiropractic clinic in Everett, your condition is evaluated to identify the best healing approach. Our chiropractors want you to return to your normal, active lifestyle without pain or limited mobility. Our Everett chiropractor also teaches you exercises to enhance your overall strength and restore muscular balance. To rehabilitate from personal injuries, exercises are used to improve your flexibility and aid in reducing inflammation. If you were injured at work, Progressive Chiropractic pairs with workers compensation to bring you the care you deserve.
If you live in or around the Everett area, our chiropractors and massage therapists welcome you to our clinic for natural pain relief. Our Everett personal injury treatment services are gentle and effective. Our chiropractors provide an immediate reduction in your pain and adjust your chiropractic care as your healing progresses.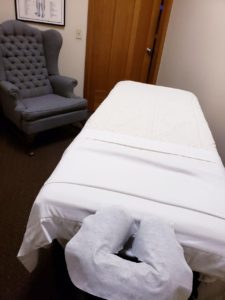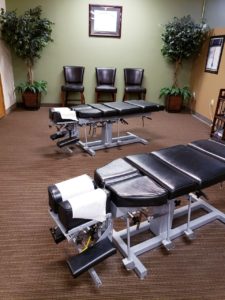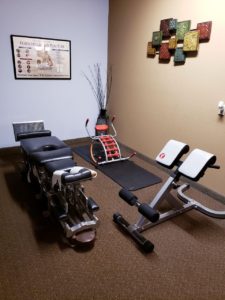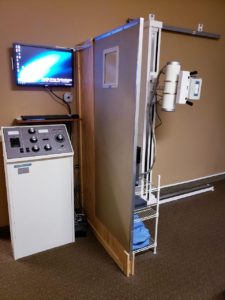 Massage therapy
Massage therapy is a great addition to chiropractic care. Many people seek therapeutic massage as a natural means to promote healthy body function and to increase recovery time when injured. Coupled with chiropractic adjustments, massage therapy can help to relieve musculo-skeletal stress and pain for our patients.
Each massage therapy plan is tailored to meet the patient's unique condition or injury. They can be coordinated with chiropractic care and nutritional advice for the best results.
Phone


206.428.8333

Address


711 112th St SE Unit C, Everett, WA 98208
We have space for you!
Visit our clinic conveniently located between Lynnwood and Everett, near I-5 and Everett Mall Way. Ample parking available with spaces for all patients, new and existing.
Contact Galiny Accident Recovery Center today
Personal injuries do not have to limit your ability to enjoy life or keep you from work. If you have suffered an injury in an auto accident, during sports play, at work or at home, we encourage you to schedule an evaluation with one of our Everett chiropractors. During your evaluation, our chiropractor listens to your symptoms and collects your health history to develop an overall wellness plan. Our first priority is to reduce pain and inflammation. We then place your body into a healing alignment. You do not have to journey through healing alone. Our supportive staff cares for you as you heal and offers lifestyle tips to reduce your daily pain. We accept workers compensation cases and many insurances, but please check with your provider for the specifics. Personal injury care works well when it begins soon after the injury, please call us today at 206-428-8333 to schedule your first appointment.